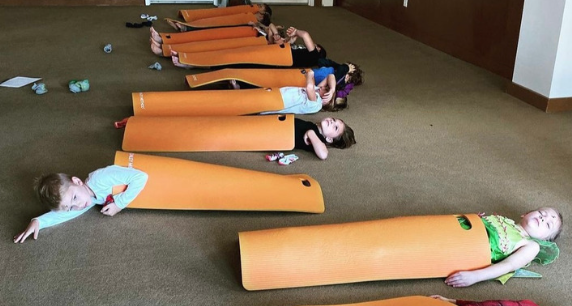 Cocoa & Carols Yoga - Parents Night Out
Friday, December 1st, 2023 @ 6 – 7:30 PM
$19/child

We can't wait to kick off the holiday season with the kiddos.  As we focus on breath and movement, we will combine yoga postures with some Carols (and Hot Cocoa too)! 
It's sure to be festive and fun and we look forward to playing with your kiddos while you take an hour and a half to grab dinner and discuss the holiday plans, do some shopping, read a book – – whatever you choose!! 
"Every piece of the universe, even the tiniest little snow crystal, matters somehow. I have a place in the pattern, and so do you." –T.A. Barron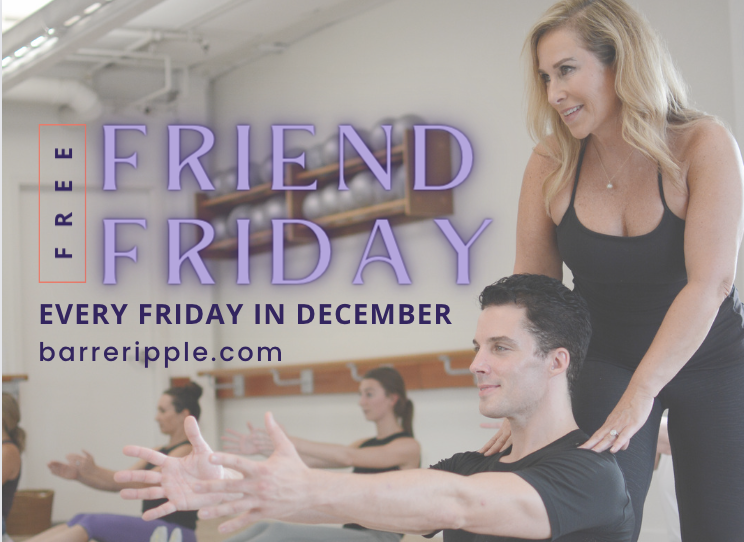 Every Friday in December 
Bring a New Friend to the Studio for FREE

The more the merrier!  And what a gift to be able to give to a friend.  Time with you and the opportunity to care for themselves and get longer and stronger.  Your friend is sure to question why you brought them to this challenging class but we are confident they will leave feeling glad you did!   If you or your friend have ANY questions or aren't sure about what to expect heading into a class, please email info@barreripple.com with questions.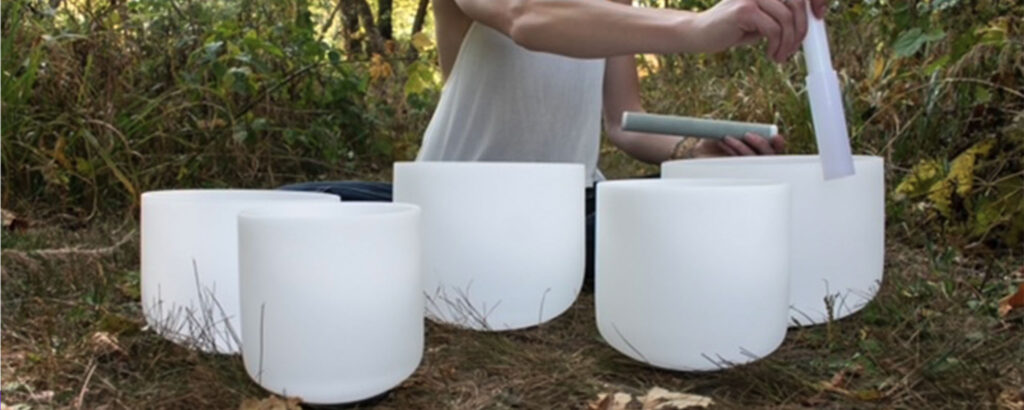 Wednesday December 20th, 2023 @ 7 PM
$30 general public
$25 Barre Ripple members
"Sometimes the most productive thing you can do is relax."— Mark Black
Make time to relax this holiday season – and bring your family with you to this special holiday Soundbath!  Sarah Gardner (follow her on Instagram @thegardnergirl) will lead this soothing and soulful hour long experience.  
The vibrational resonance of these instruments has a profound physiological effect on the human body, activating the parasympathetic nervous system and shifting brain wave states to promote deep rest and relaxation. 
Bring a pillow, blanket, comfy clothes, and anything that would make you feel more relaxed!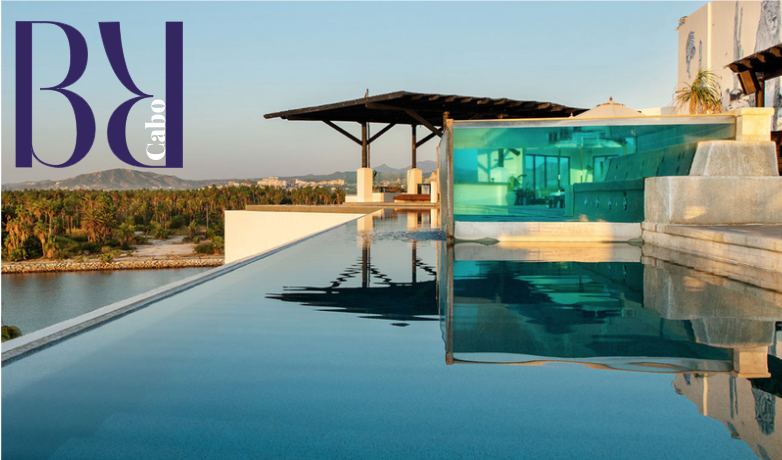 February 1st – 4th, 2024
$2350 for a single room
$1700/person for a double room
*Member discount available
Early February in Indiana calls for some SUN and FUN!  Only TWO spots still available.
Save the date and start your packing list… we're headed to an oasis where tranquility, adventure, and wellness blend together. Cabo's awe-inspiring beaches, crystal-clear waters, and enchanting desert landscapes provide a haven for all of us seeking a rejuvenating escape from daily life.
Price includes the three night stay, three breakfasts, classes each day with an INCREDIBLE view, a Sound bath experience you've never imagined, and two group dinners – one of which is at one of THE top destinations in Los Cabos, Flora Farms. 
This is our third annual Wellness Retreat and we are so excited.  Please reach out immediately if interested!